The LearningboxKids UK English is an integrated approach to teaching Real Everyday English literacy through synthetic phonics series for pre-school children aged 4 to 6 years old.
With story, music and actions for each of the 42 letter sounds, the multi-sensory method is very motivating for children and teachers, who can see their students achieve.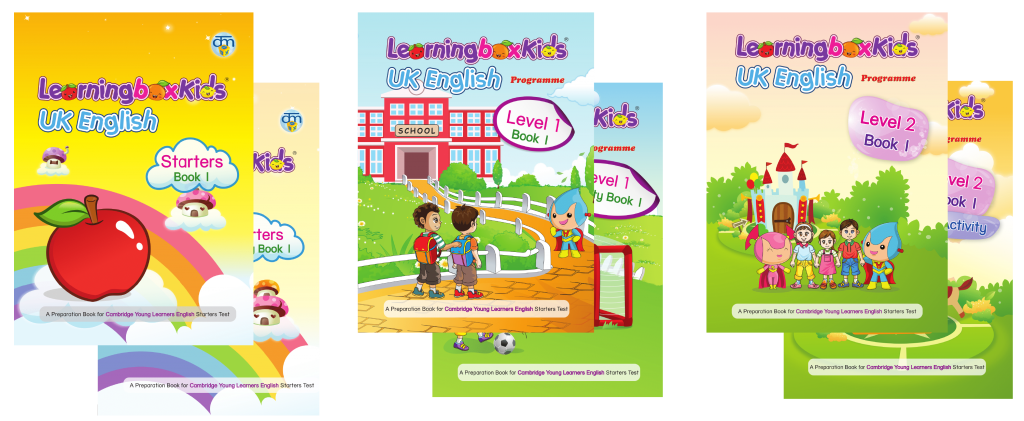 The series are designed based on the International English standard CEFR (Common European Framework of Reference) and CAE (Cambridge Assessment English).
​Each lesson aims to develop children 4 language skills: Listening, Speaking, Reading and Writing.
Upon completion of the 3 levels, students at aged 6 years are ready to take the Cambridge Young Learners English Starters International Exam.
​It also has an interactive multimedia programme to build children in being a confident communicator, self-directed learner, thinking out of the box and developing children critical thinking skills.
What does UK English cover?
Developing children's listening and speaking skills according to UK Syllabus.
Expose to correct pronunciation and intonation.
Learn about phonological awareness by understanding the sound structure.
Learn to answer question in full sentences.
Enhance vocabulary through integrated approach and grammar knowledge.
Enhance reading comprehension through fun and interesting stories.
Learn to write words and sentences in a meaningful way.